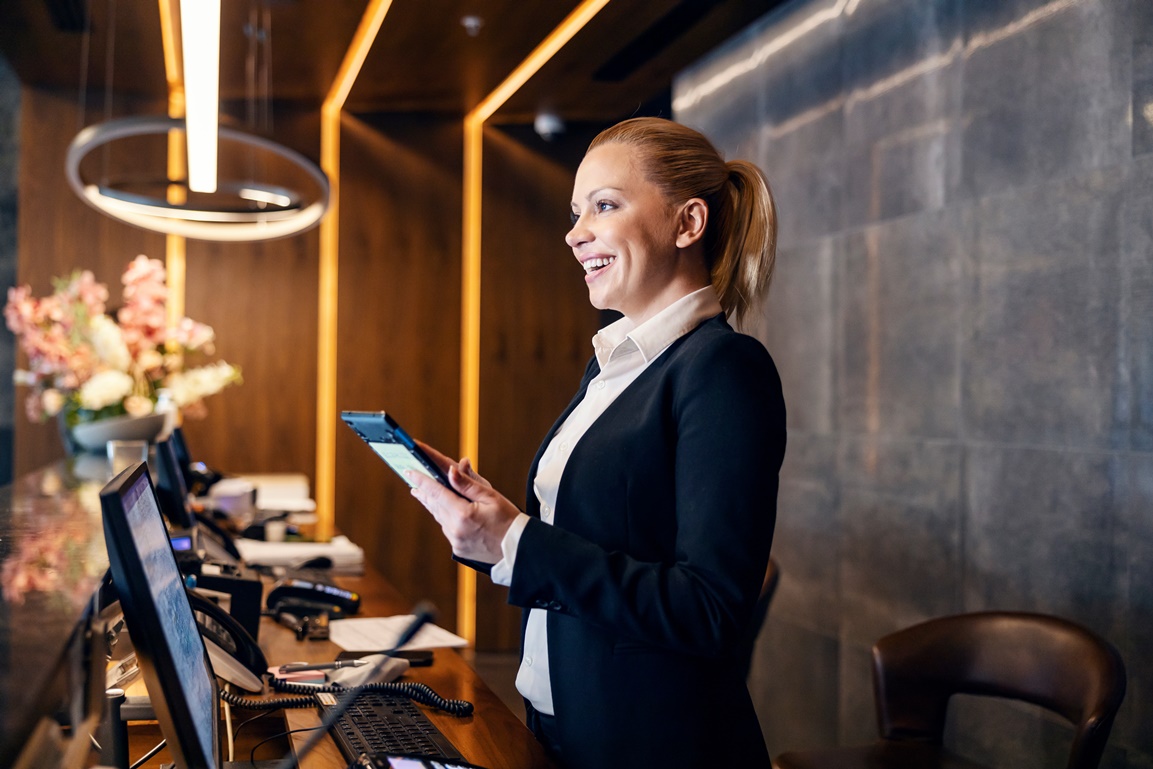 Master the Art of Guest Services
Redefine hospitality standards with Hospitality eStart™. This hotel and resort employee training series is designed for both those starting out and seasoned professionals in the industry. Through this interactive series of 4 15-20 minute micro-courses, employees acquire specialized skills that make them a valuable asset to any hospitality establishment, from hotels and resorts to restaurants and event venues.

In the ever-evolving world of hospitality, providing exceptional guest experiences is of paramount importance. Take pride in offering top-notch guest experiences, maintaining impeccable cleanliness standards, and mastering the art of environmental health. Let our online training series empower your staff with the knowledge of proper procedures and best practices as well as instruction on the skills needed to stand out in this dynamic industry
How It Works
Hospitality eStart™ access is available for $349/year for up to 30 students.
With implementation of Hospitality eStart™, your operation can see the following benefits:

Enhanced Guest Satisfaction: A clean and sanitized environment is crucial for guest satisfaction.
Improved Health and Safety: Proper training in cleanliness, sanitizing, and environmental health helps prevent the spread of germs and pathogens.
Brand Reputation and Trust: A hotel or hospitality establishment known for its impeccable cleanliness and guest experiences earns a strong reputation and builds trust with its clientele.
Efficient Housekeeping Operations: Training employees in housekeeping inspections and proper cleaning techniques leads to more efficient housekeeping operations.
Cost Savings: Effective training in laundry and housekeeping practices can lead to cost savings for the establishment.
Competitive Advantage: In the highly competitive hospitality industry, well-trained staff can give an establishment a competitive edge.