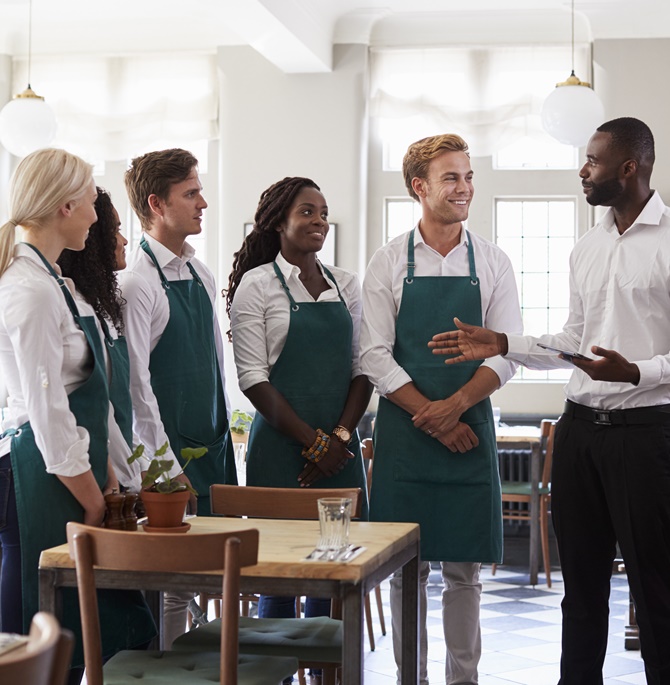 Upskill your Managers with Leadership Training
Your managers are the backbone of your restaurant. Our manager training modules equip them with the expertise to inspire teams, make crucial decisions, and drive your business forward. Say goodbye to management woes and hello to effective leadership.
The Foodservice Training Portal managerial training portfolio of best-in-class content modules includes:
Best Staff eStart™: The right team makes all the difference. Our training empowers your managers with the tools to spot talent, conduct interviews, and build a dream team that shares your restaurant's vision.
Integrated Marketing eStart™: This training delves deep into restaurant-specific marketing strategies, giving your managers the edge they need to attract and retain customers.
Manager eStart™: Effective communication is the heartbeat of any successful restaurant. This training hones in on leadership and communication skills, ensuring your managers excel in team collaboration, customer interactions, and even crisis management.
Unique Concept eStart™: Ready to revolutionize your restaurant's success story? This module educates on the strategies to stand out in your competitive market and increase your new and repeat guest traffic.
Manager Success University